DermaWand® uses the same clinically proven, FDA-cleared microcurrent treatment that costs thousands at a doctor or salon to give you dramatically smoother, firmer, and more radiant-looking skin from the comfort of home.

Clinically tested and proven to work.
FDA registered.
Rejuvenate your skin to look tighter, firmer, and younger.
Dramatically tones the appearance of sagging neck skin. 
Lessens the appearance of wrinkles all over your face. 
Decreases the appearance of pore size. 
Makes your eyes look bigger and brighter.
Increases your skin's circulation.
Gives your skin a more radiant youthful glow. 
DermaWand® Classic Kit comes with the DermaWand® Classic Device, Carrying Bag, and Pre-Face Treatment. 
The beautiful carrying bag keeps your DermaWand® Classic neatly organized and carefully protected, making it easy to take your new beauty routine everywhere you go.
The Pre-Face Treatment is specifically designed to amplify the results of your DermaWand® Classic. The Pre-Face treatment prepares your skin for the DermaWand® treatment and lock in moisture after to supercharge your anti-aging results.
Free Shipping

Money Back Guarantee
Real Results 90% said their appearance looked instantly lifted*
Safety Instructions

• Always unplug DermaWand® immediately after using. 
• Do not use DermaWand® while bathing.
• Do not place or store DermaWand® where it can fall or be pulled into a tub or sink.
• Do not place DermaWand® in or drop into water or other liquid.
• Do not reach for DermaWand® that has fallen into water. Unplug immediately.
• DermaWand® is a sealed unit, do not attempt to open the case. If damaged, call Customer Care. DermaWand® comes with a convenient storage bag.  Use this to protect your beauty device. 

View full details
FDA Registered
Clinically Proven
Aesthetician Created
All Natural
6 Minutes a Day
Anti-Aging Device - Results 3 Ways DermaWand® Revitalizes Your Skin

Thermal Energy
Microcurrent Massage Stimulation

Enriched Oxygen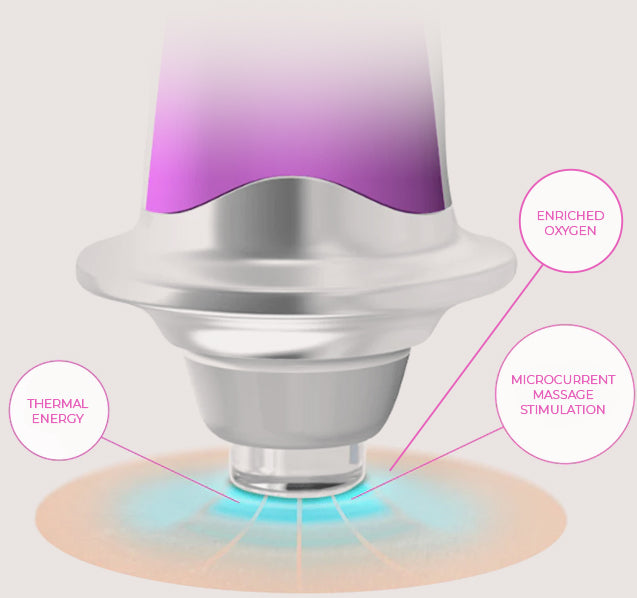 Need the book first. Instructions not has
Derma wand
I love it. It really helps with bags and sags and I notice if I don't use it.
Maybe too early to say
Have been using this twice daily, following instructions carefully. Using it at max potency. I have not seen any change at all so far. I will continue use and hope to see any kind of improvement in the next few weeks🤷🏻‍♀️
Love this device had one for years,finally got around to getting a new one,you can see results very quickly if you spend a little time every day.
Me gusta, aún no veo resultados, estoy ansiosa por ya verlos!