How It Works
The Next Generation Microcurrent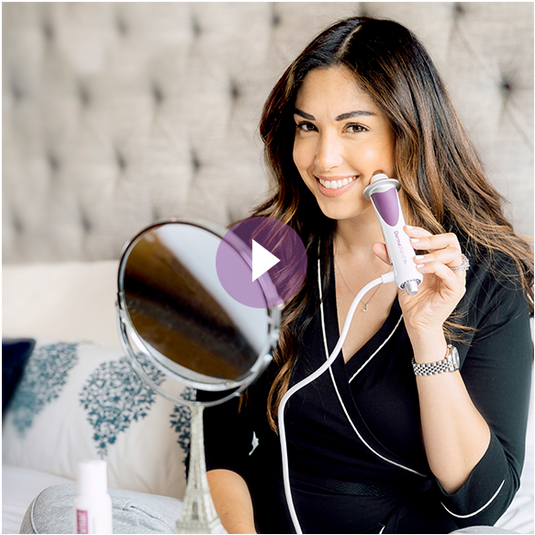 DermaWand® uses a clinically proven, patented technology, to produce a gentle and pain-free electro-stimulation that stimulates the epidermal layers of your skin at a frequency of up to 100,000 cycles/second.
This brings fresh blood, vital nutrients, and delivers enriched oxygen to aging skin, instantly toning, tightening, and completely transforming its appearance within minutes.
High-end salons and dermatologists charge thousands for treatments, but now with DermaWand® you can get the same dramatic benefits at home for a fraction of the cost!
Shop Now
Thermal Energy

Gentle microcurrent delivers thermal energy just below the skin's surface to increase the natural temperature of the dermal layers. This produces a healthier, more vibrant complexion.

Microcurrent Massage Stimulation

Microcurrent impulses are delivered to the skin at a high frequency, gently massaging the skin. This massaging effect increases circulation, bringing fresh blood, oxygen, and nutrients to the skin's surface.

Enriched Oxygen

As we age, our skin loses its ability to retain and use oxygen for tissue repair. DermaWand® produces an enriched oxygen, breathing new life into the skin's surface while also reducing pore size. You'll recognize the smell as a fresh "after rainstorm" fragrance.